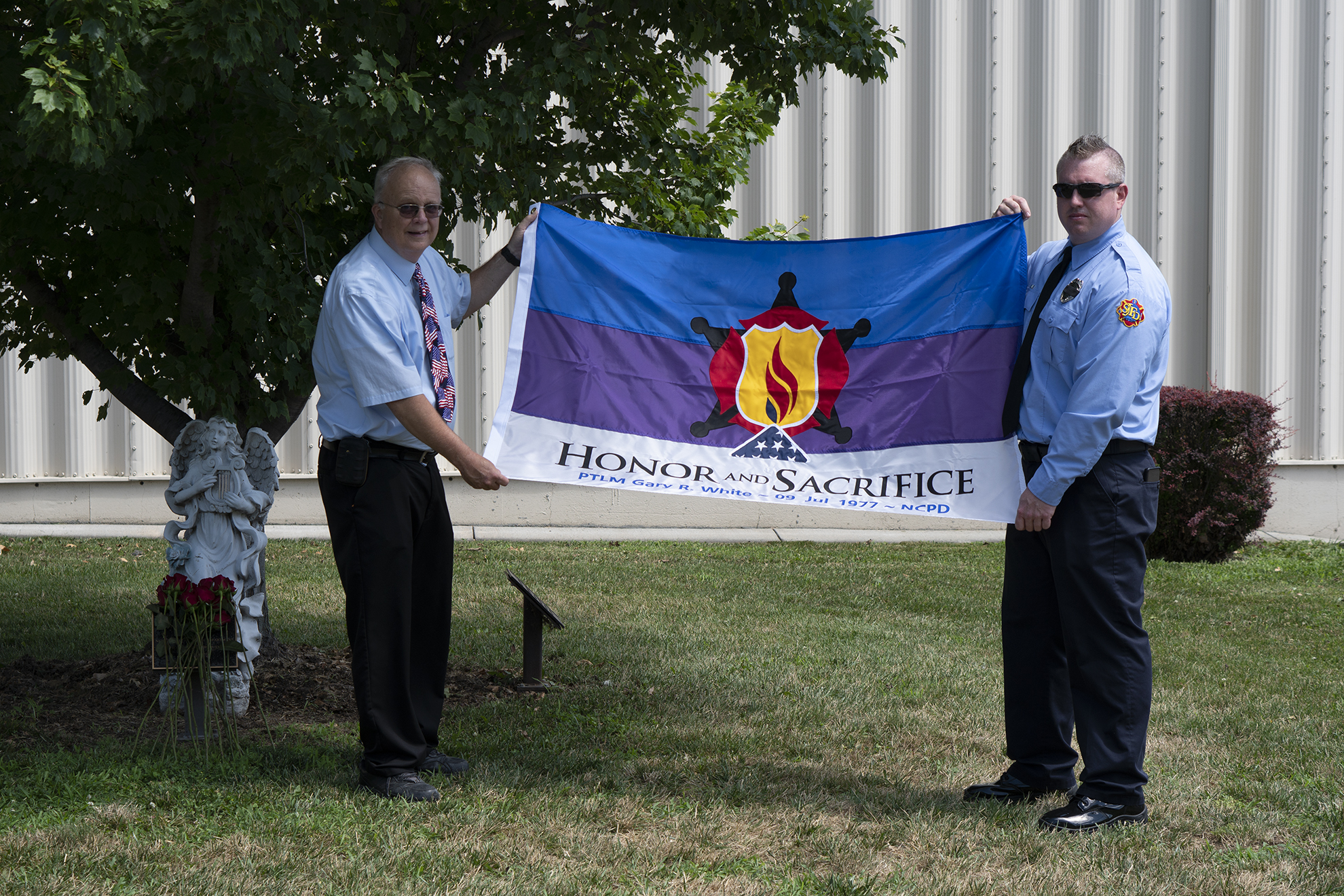 GARY R. WHITE
NEBRASKA CITY POLICE DEPT.
---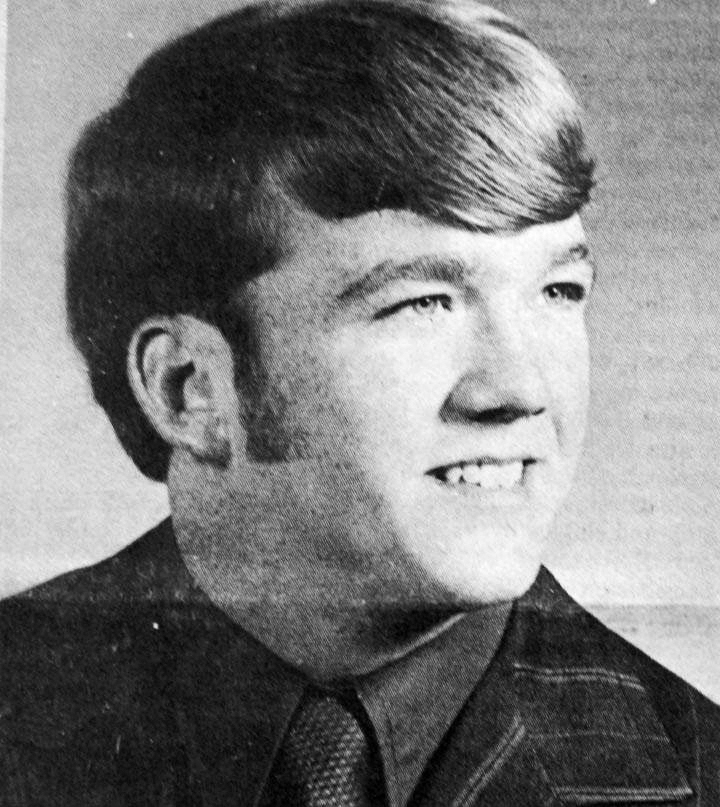 ---
Gary R. White's Graduation Photo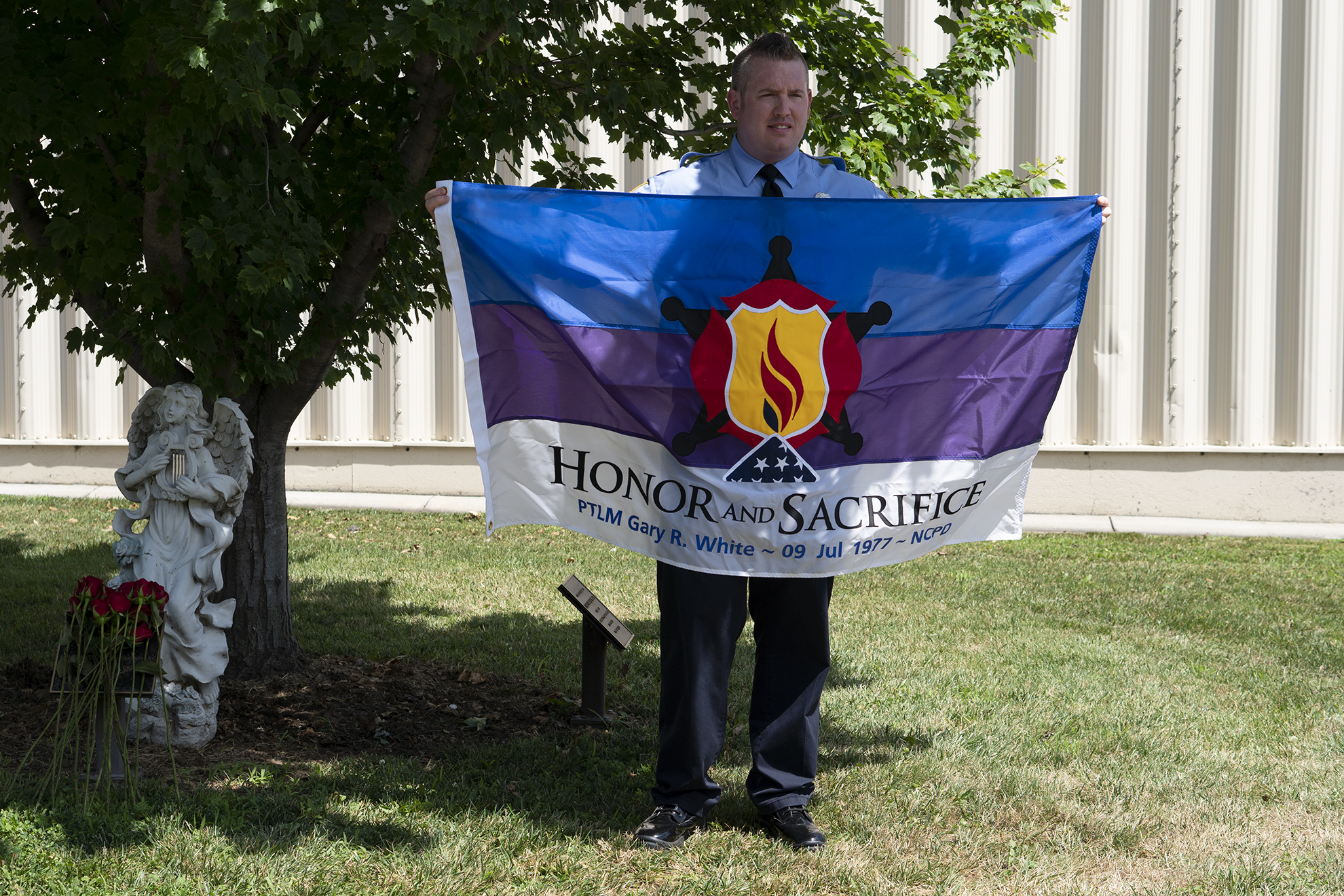 ---
Patrolman Gary R. White's Honor and Sacrifice flag will be presented today to nephew, Skyler in Nebraska City, Nebraska. Patrolman White was killed in the line of duty July 9, 1977, just 8 days after he'd been sworn in as a member of the Nebraska City Police Department.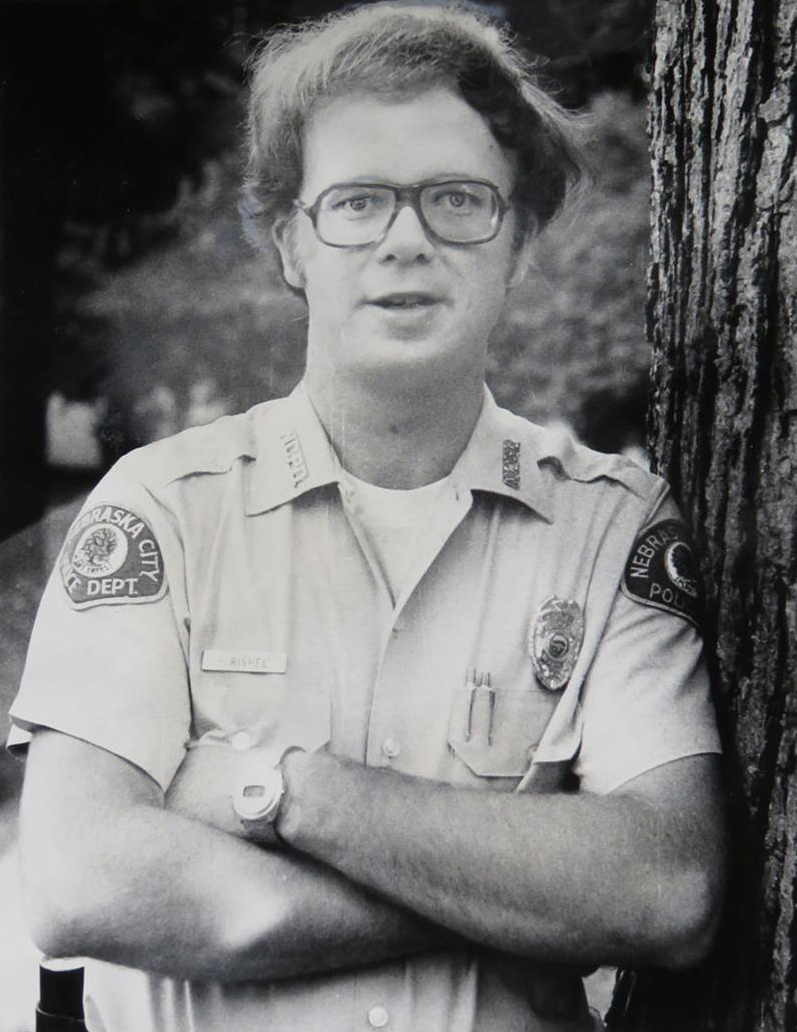 ---
God kept me here for some reason': Ex-officer recalls life-changing 1977 shooting, partner's death
---
By Lori Potter World-Herald News Service
KEARNEY, Neb. — In 1977, Peter Rishel, a 22-year-old Nebraska City police officer, was in an Omaha hospital's intensive care unit four days after being shot by a man wanted for domestic violence. He says his partner, Gary White, walked into the room.
Rishel thought White was just the next in a stream of concerned family, friends, co-workers and other visitors.
"Gary walked into my room and said, 'Don't worry. It will be OK,' " Rishel said.
Five days later, Rishel learned the truth: His partner was dead.
White, like Rishel, was shot with a 20-gauge shotgun July 9, 1977, in the early-morning confrontation with Robert Beers.
Both officers were rushed to St. Mary's Hospital in Nebraska City. Rishel was taken immediately to Omaha for surgery.
White, 23, had died at St. Mary's.
"Some people think I'm crazy," Rishel said, "but I swear he was in my room. I thought he was alive. They told me at the hospital that he wasn't hurt as bad."
Rishel couldn't talk as he was wheeled out of an initial six-hour surgery, so he drew a circle with his finger on his upper chest to indicate "badge" as his way of asking about White. Rishel's mother told him White was doing well.
"They did that because they didn't know if the news would kill me," Rishel said, pausing. "It probably would have."
Rishel and White both had dreamed of being law enforcement officers.
Rishel's decision came by his sophomore year at Plattsmouth High School. "I wanted to get on the State Patrol, but my eyesight wasn't good enough," he said.
He earned an associate degree in criminal justice from the University of Nebraska at Omaha and joined the Nebraska City department on March 1, 1976. Rishel said his proudest moment was graduating from the Nebraska Law Enforcement Training Center in February 1977.
White, from St. Joseph, Missouri, had worked in security while in college and heard about an officer opening in Nebraska City.
"He wanted to help people, and he did, too," Rishel said.
White was sworn in as an officer eight days before the July 9, 1977, shooting.
As part of his training, White was riding with 16-month veteran Rishel, who loved working the 10 p.m.-6 a.m. shift.
There was nothing unusual about the domestic disturbance call around 3:30 a.m. that involved Beers, 39, who had been drinking, and his estranged wife.
"They had problems," Rishel said, but officers usually could talk to Beers and settle him down. That was the plan when Rishel and White left the police station.
"Gary and I were going to talk to him and let his wife file charges on him on Monday," Rishel said. "It wasn't like a big deal."
White got off work at 4 a.m., so Rishel planned to give him a ride home after dealing with Beers. As they went to their patrol car, they saw Beers' pickup come down the alley.
They got out of the car and Beers got out of the pickup with the double-barrel shotgun.
"He shot me first," Rishel said, with pellets entering the right side of his chest.
Rishel said he wasn't wearing a protective vest.
"We had them. But in the summertime, it was hot and extremely uncomfortable," he said, and Nebraska City officers weren't required to wear the vests then.
White was wearing his vest, Rishel said, but the second shotgun blast hit places in White's stomach and side that were not protected.
Both officers returned fire after they were wounded — Rishel once, White twice — but they did not hit Beers, who ran away. Rishel estimated that the encounter lasted maybe three minutes.
Emergency responders treated both officers on the scene and took them to the local hospital, where IVs were placed in Rishel's hands and feet. He remembers hearing a doctor tell the ambulance crew to get him "to Omaha now."
---
Among Peter Rishel's keepsakes are framed items from his time as a Nebraska City police officer, including part of his uniform, his photo identification and his badge.
---
During the 30-minute ambulance ride — there was no medical helicopter service then — to Omaha's old Lutheran Hospital, he was advised by a crew member to go to sleep.
"I told him if I go to sleep, I'm gonna die," Rishel said.
The first of what would be five surgeries was done by the late Dr. Louis Hanisch.
Meanwhile, Beers had fled in a car he was in the process of buying, according to a Nebraska City News-Press story, and he was found asleep in the car at an Interstate 80 rest area west of York by Nebraska State Patrol Trooper Jon Adler.
Coincidentally, Rishel said, Adler also had arrested the killer of York Police Officer James Richardson II three months earlier.
Rishel's weight dropped from 165 to 135 pounds during nearly five weeks in the hospital. He then spent from mid-August to November recovering at his mother's house in Plattsmouth.
The shotgun blast tore off the tip of his right thumb, and surgeons removed his damaged gallbladder, right kidney, part of his liver and dozens of shotgun pellets.
Rishel said his remaining kidney was working at 3% initially, but he regained 75 % function after two weeks of dialysis.
At least 65 pellets remain in his torso, he said. Doctors told him they would scab over and remain in place.
Rishel said those pellets haven't bothered him the past 42 years, but he did have a few others removed from fingers in September 1977.
"I'm on borrowed time," Rishel said. "I really should have died that morning. Gary had on the vest and I didn't. God kept me here for some reason."
One reason was to testify at Beers' November 1977 trial.
Rishel didn't know during his first week in ICU after the shooting that Beers had been captured and jailed. "There were nights I was scared to death that he would come after me," he recalled.
He felt no fear when he faced Beers from the witness stand during the two-week trial on charges of first-degree murder and shooting with intent to kill or maim.
Beers was sentenced to 16 to 50 years for shooting Rishel and life in prison for White's murder. Beers died in prison 16 years later.
Beers' first opportunity for parole would have been the following summer, Rishel said, "but the judge told me the way he had written the sentencings, he would never get out."
Rishel's doctors said he could return to work after the trial, which he did in November 1977.
He started back on a day shift, but eventually returned to the night shift he once loved. A couple of "not good" calls involving violence convinced him that he couldn't do police work any longer.
Rishel said he drove to a bluff overlooking Nebraska City at 4 a.m. one day and asked himself, "Why am I still here? Why did I live and Gary die?"
His last day as a police officer was in August 1978.
Rishel continued to wear a badge the rest of his working life as a driver's license examiner with the Nebraska Department of Motor Vehicles. He retired Thursday from the DMV.
When asked if he grieved the loss of his law enforcement dream, he replied, "No. I'm happy with where I'm at."
Rishel said that on or around July 9 each year, he visits the Nebraska Law Enforcement Memorial Wall in Grand Island that has the names of the state's fallen officers. It's his way to honor White.
Rishel also reconnected with his faith.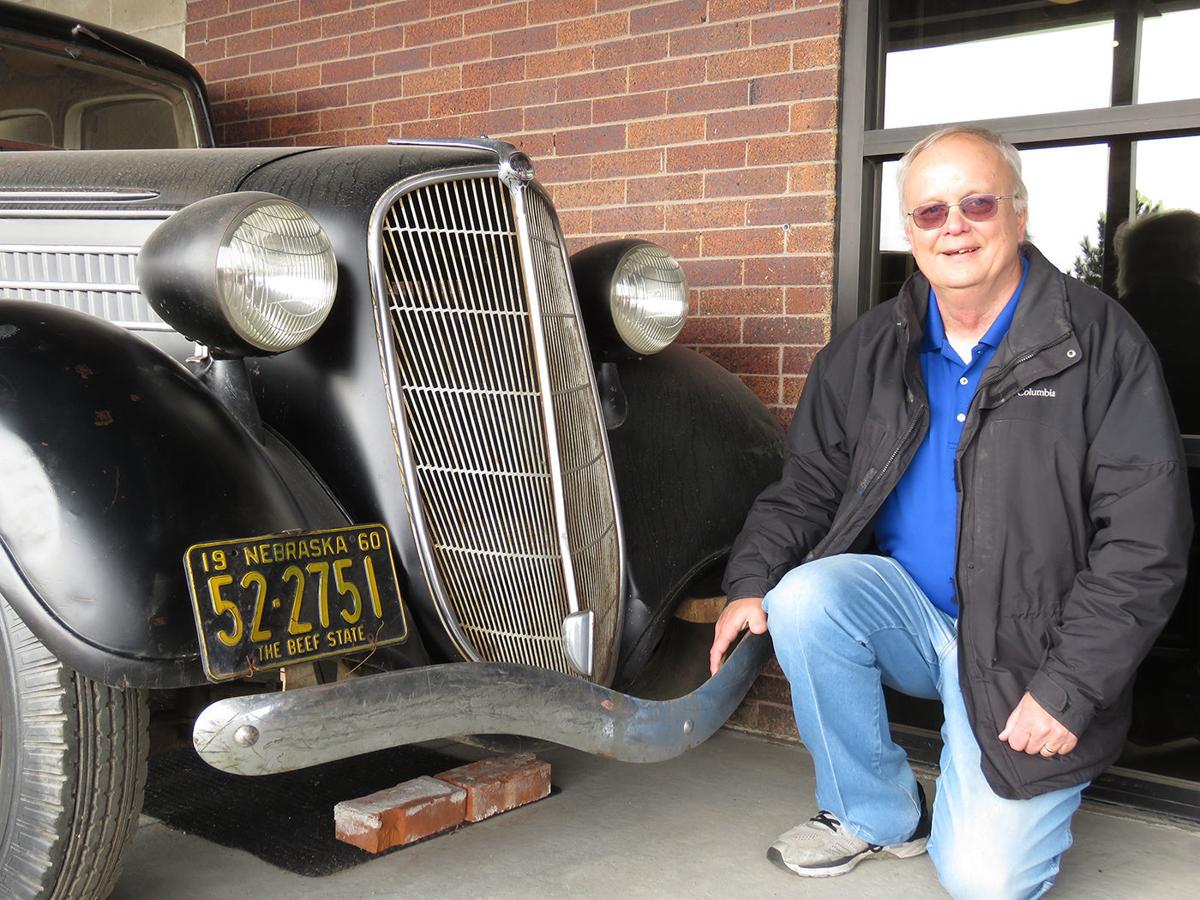 Peter Rishel of Kearney retired Thursday after 41 years, four months and two days with the State Department of Motor Vehicles.
---
"I had kind of gotten away from the church," he said, using his night shift schedule as a police officer as an excuse to avoid church. He did attend services at the United Methodist Church in Plattsmouth with his mom on his one weekend off each month.
"They told me at church not to question God's judgment, and I'm all right with that," Rishel said. "But there is still a lot of guilt."
Early in the healing process, it helped to hear his doctor say that what he couldn't do as a surgeon, God did.
"I can deal with that now because I can tell people that I'm here because of God," Rishel said.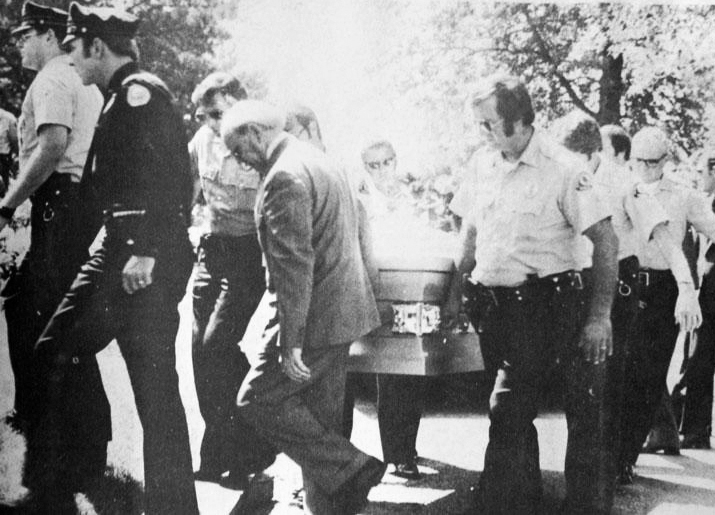 ---
Honor and Remember Nebraska Chapter is pleased to present this flag sponsored by the Nebraska City Police Department to the family of Gary R. White.
DEPARTMENT
Nebraska City Police Dept.
---
DATE OF DEATH
9 July 1977
---
LOCATION OF DEATH
Nebraska City
---
FLAG SPONSOR
Nebraska City Police Dept.
Presented: 9 July 2020

---
NEWS ARTICLES