Each Fallen Nebraska Military and First Responder Hero has a Story
---
Each fallen hero's family member has a story. A tree named for each Nebraska fallen hero will provide lasting comfort and support to each family.

The Nebraska Memorial Forest will be a living tribute for all to visit. A sanctuary to reflect on the ultimate sacrifice the fallen made for our freedom and safety. An open place in nature where we can say with a grateful heart of the fallen hero, "I sincerely Honor and Remember you and I'm humbled to say your name."
---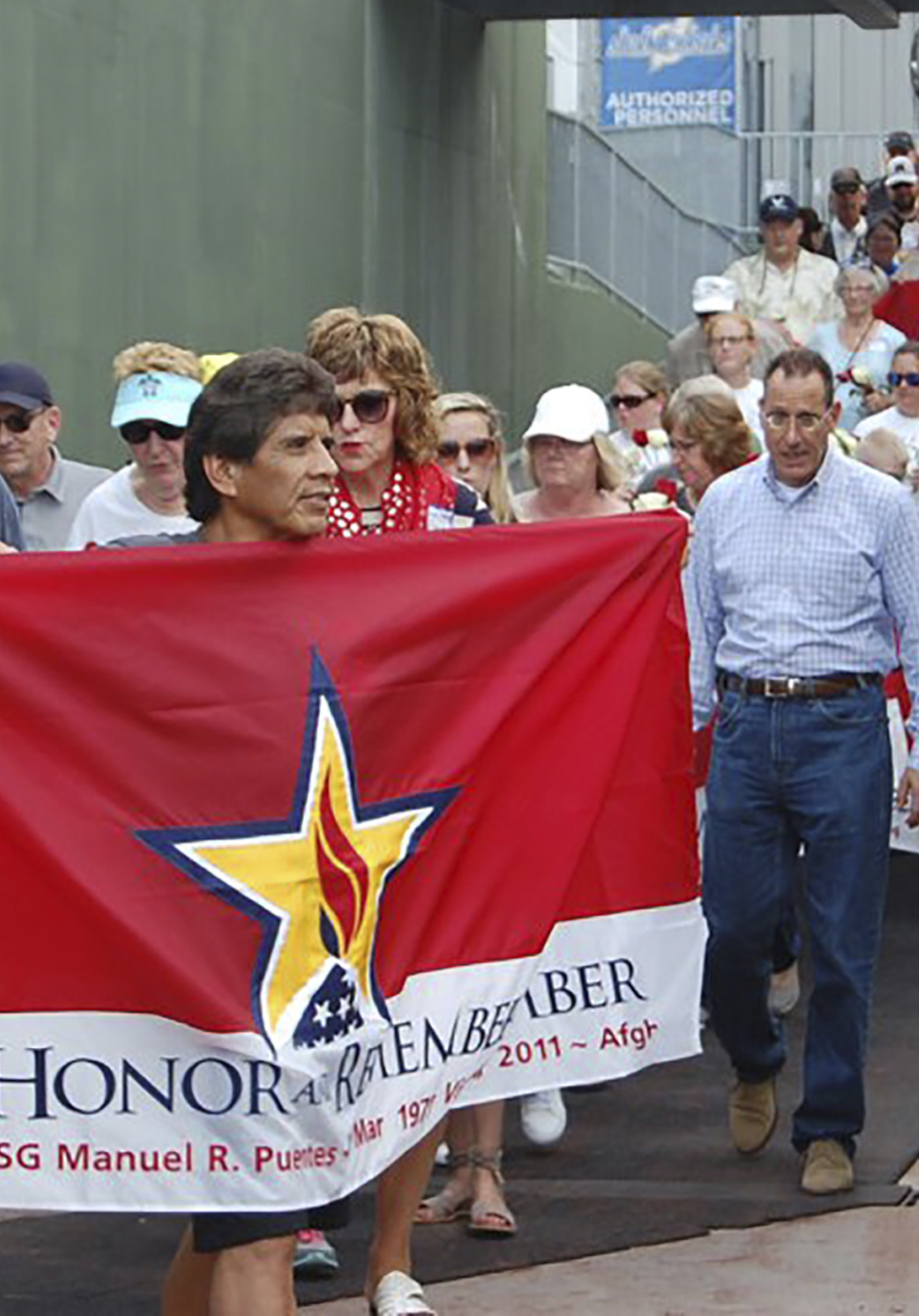 Values to Nebraska and her residences
Honored and Remembered
Assure Nebraska Families of the Fallen that their fallen hero is honored and remembered. Note: In time, Gold Star families could take clipping from their fallen hero' tree for planting at their homes.
Living Memorial
Created a living memorial for people to visit and reflect upon all for Nebraskans who gave all.
Beautification
Further beautification of public land throughout the state.
Healthy Environment
The trees will play a critical role in the creation of a healthy environment including tree replacement due to disease, storms and the natural life cycle of trees.
Increase Tourism
Provides a unique, large scale approach to increase tourism revenue. This would be supported and promoted by publications, media and civic organizations throughout the state.
Locations
City parks, cemeteries and public land throughout the state and state parks.
---
The Honor and Remember flag and Honor and Sacrifice flag were created to be an official national symbol that solely and specifically recognizes in gratitude and respect the ultimate sacrifice made by members of the United States military and first responders.