PFC MICHAEL L. HELLER
ARMY
---
PFC Michael L. Heller, son of Mr. and Mrs. Leo Heller, was killed in action at Que Son Valley, south of DaNang, South Vietnam Friday, February 20, 1970. He was 19 years old.
Pfc. Heller entered the Army on August 21, 1969 and received his basic training at Fort Lewis, Wash.
His first and only furlough was two weeks at Christmas time in 1969, after which he returned to Fort Lewis. After a brief stay at Fort Lewis, he was flown with his group to Vietnam arriving Jan. 20, 1970, where he was assigned to 'A' Company, 2nd Battalion, 1st Infantry Regiment, 196th Infantry Brigade as an Infantryman.
Awards
Army Combat Infantry 1st Award Badge
Purple Heart
National Defense Service Medal
Vietnam Service Medal
Republic of Vietnam Campaign Medal
Vietnam Gallantry Cross Unit Citation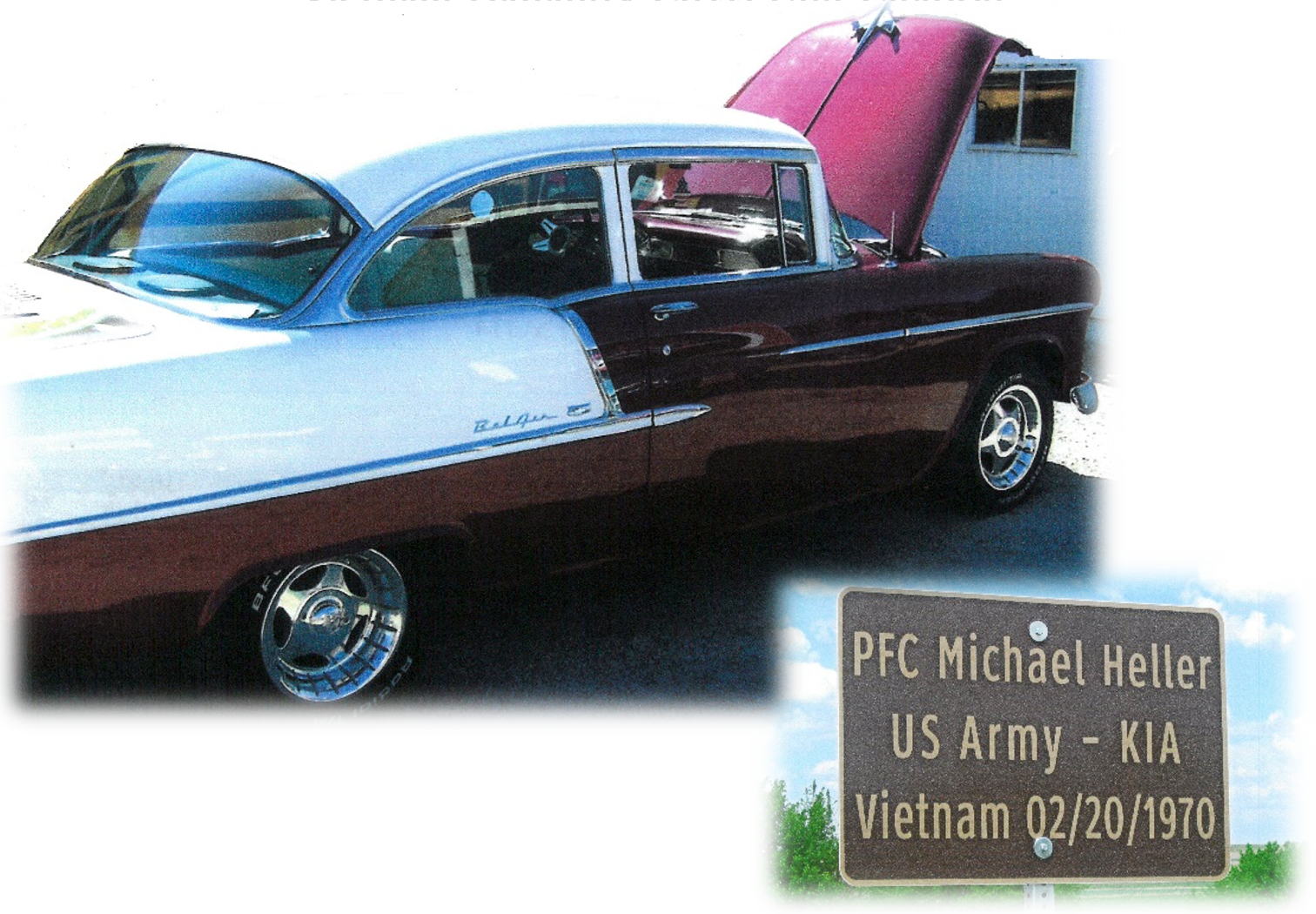 ---
Tom Brink's 1955 Chevrolet Bel Air. The car had belonged to Mike Heller, one of Brink's high school classmates. This car now pays tribute to Heller and all Vietnam Veterans.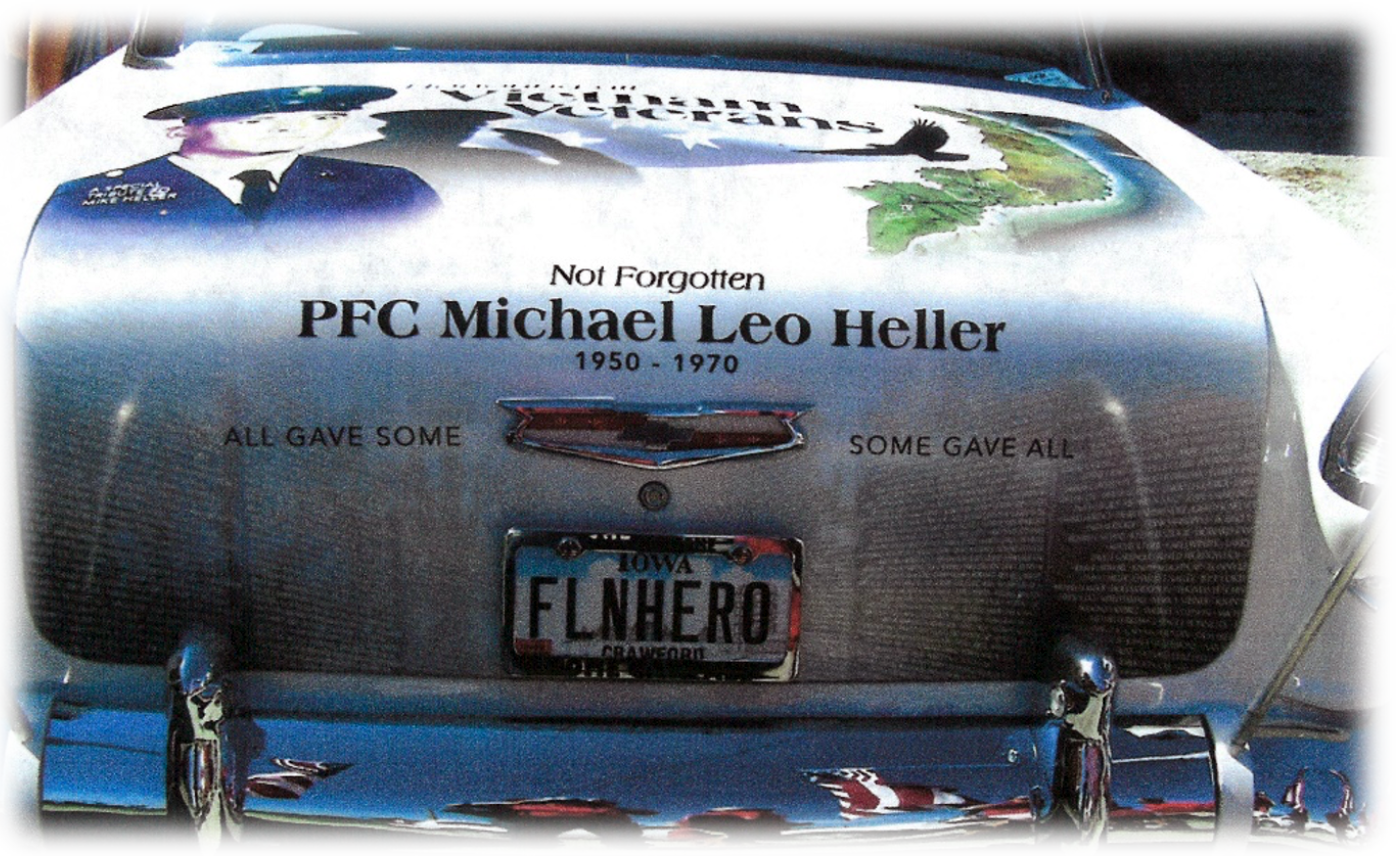 ---
Nebraska Chapter is pleased to present this flag sponsored by Old Timers Baseball Association to the family of PFC Michael L. Heller.
---
DATE OF DEATH
20 February 1970
---
LOCATION OF DEATH
Vietnam
---
FLAG SPONSOR
Old Timers Baseball Assoc
Presented: 17 October 2018
Flag #201
---