ET3 PAUL R. HAYDUSKA, JR.
NAVY
---
Who was Paul R. Hayduska? Paul was a Vietnam Veteran in the U.S. Navy. He was a son, a brother, a friend, a husband to Kathy, a father to Jennifer, Matthew and Michelle, and a grandfather to Elizabeth and Julia. But that doesn't tell the whole story or show the whole picture of the man we all knew.
Paul was born in South Omaha to Helen and Paul Hayduska, Sr. on December 6, 1945. He was the only son and second born between two sisters, Ruth and Jean. He was one of the baby boomers who was born following the end of world War II.
He learned to fish, hunt and find lost golf balls in the weeds at Spring Lake Park golf course with his best friend Ed Baburek. At an early age he dabbled in building a club house of scrap lumber and a soap box with odds and ends his dad scrounged up in the dump. That dump material soap box won him second prize in the derby, held on the hill by Riverview park, which is now the Henry Doorly Zoo.
Paul was a goofy kid with big ears, and he was always teasing his sisters. He once tied a rope across a street between two posts – which, following, his poor sister Ruth was flung clear off her bike.
He attended St. Patrick's school, was an altar boy, named pigeons after the name of the girls at school, played on a rag tag baseball team that won the city championship and made many lifelong friends; Ed, Steve, Barry, Andy, and many more.
After St. Pat's, Paul went to Bishop Ryan High school, where he lettered in track and almost beat Olympic medalist Gale Sayers in a track meet, but not quite. He then went to University of Omaha for one year before enlisting the Navy for 4 years, 1965-1969.
Paul was first sent to Pensacola, Florida to learn Morse-code and decipher messages, then to Key West to work on the Bushnell AS15, a Naval submarine tender, mostly to swab the deck and scrap the sides of the boat. From there he spent time in Bremerhaven, Germany, Edzell Scotland, San Miguel, Philippines and his last year in the service, in Vietnam, patrolling on MeKong River. He was a gunner on a river patrol boat, PBR.
Paul said that the vegetation on the river was noticeably brown from the frequent spraying of Agent Orange. On hot days he and his buddies swam in the river, or they waded into it to get to the shore. It was here that his exposure to the toxic Agent Orange, would affect him later on in his life.
Paul never really talked about his experience in Vietnam, sometimes it was the night terrors that explained that it hadn't been a picnic. Even his brother-in-law, Mike, said he never realized he had fought in the war because he never talked about it with others. When Paul left the Navy to return home, he was told to not wear his uniform because he would be called "baby killer" and other oaths by people who were unhappy with this unpopular war. Paul served his country well, and he was a good soldier.
He left the service to attend UNL and UNO to finish his degree in business. He met and married a south Omaha girl, Kathy Kielian. They back-packed through Europe for the summer following their wedding and settled in a house in need of much updating on South 54th street, a block away from the now famous Warren Buffet. He helped raise three beautiful blondies: Jenny, Matt, and Michelle. He made life fun for his kids and taught them respect of others, respect for our country, how to work hard, and how to contribute to the betterment of our world.
Paul was always remodeling along with fishing and hunting and working in various jobs; First Data, Metro Tech, apartment owner, gum ball distributer, handy man and finally Human Resource department at UNO, where he worked until early retirement in 2003.
---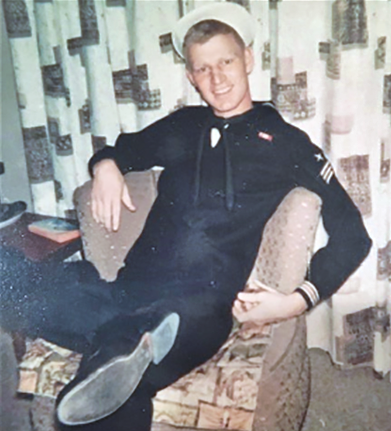 ---
Kathy and he loved to travel. They drove the Alcan to Alaska before it was paved and was just gravel. 13,000 miles in a truck outfitted with a shell to hold their bed and supplies and a metal shield welded to the front to deflect flying gravel on the road.
They traveled with their children to National parks, California, Oregon, and Washington. Later, following retirement, he and Kathy traveled back to Alaska this time the road was paved, sort of. Then back to London, Scotland, Mexico, Canada and wintered in Marathon, Florida for 11 years.
During this time, Paul bought, and maintained apartment buildings, built and renovated three cabins, had a home on Lake Candlewood and fished and hunted, and played on a softball team with friends. He always had crazy ideas to gather friends together. From Christmas drinks at the Red Eye, fish fry's, winter ice skating parties, bowling parties at ICC, 15 years of Game feeds at his home, pig roasts at the cabin, Fourth of July fireworks, and canoe trips. A lot of this was also inspired and agreed upon by his lifelong friend, Ed.
Paul was quick to tell a story or retell a dumb joke. He was funny and fun to be with. Once someone met Paul, they never forgot him. He had so many friends.
He lived a good life and was a credit to his South O upbringing. That is who this man was and will be remembered as.
Honor and Remember Nebraska Chapter is pleased to present this flag, sponsored by many close friends, to the family of ET3 Paul R. Hayduska, Jr.
DATE OF DEATH
28 December 2019
---
LOCATION OF DEATH
Omaha, Nebraska
---
FLAG SPONSOR
Friends of Paul Hayduska
Presented: 20 September 2020

---
NEWS ARTICLES
University of Nebraska Omaha Article
---